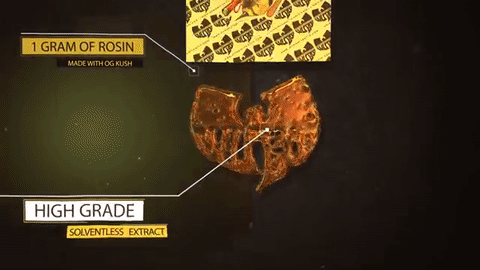 Ghostface Killah follows up with a new Wu Goo track dedicated to stoners and Mary Jane huggers called "Rosin" featuring Scottland.
Wu Goo, is a "pineapple coconut flavored hash oil that is said to lay you flat on your ass and Californicated by MoonRock creators Dr. Zodiak and Solo."
What is "Rosin," exactly? It is a solvent-less strain which is 70% THC, and comes in two flavors— original and strawberry flavors. Rosin is currently available in California, Michigan, and Arizona.
These strains have their own theme music, which can be heard below.