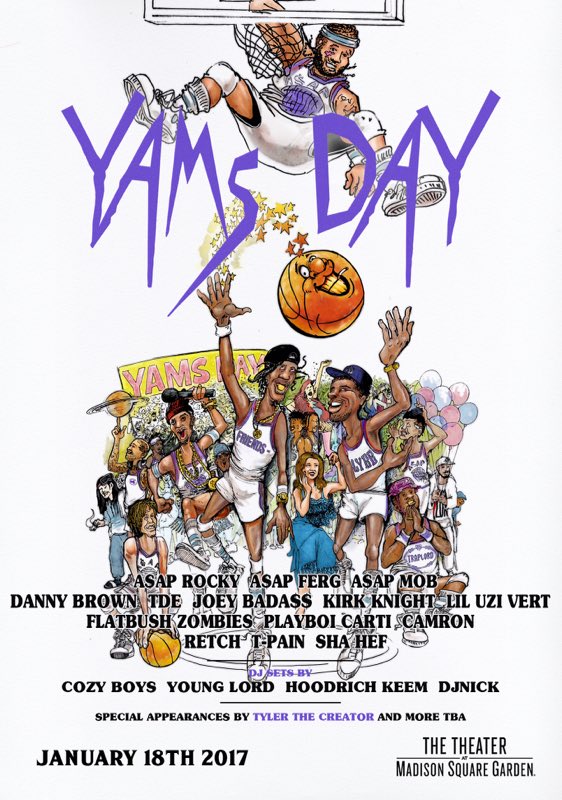 Over his Twitter account yesterday (January 11th) A$AP Rocky announced the second annual Yams Day, which will take place on the second anniversary of Yams' passing: January 18th.
Taking place at The Theater at Madison Square Garden, the Mob have invited the likes of Danny Brown, Top Dawg Entertainment, Joey Bada$$, Kirk Knight, Lil Uzi Vert, Cam'ron, Flatbush ZOMBiES, and T-Pain, among plenty others, to the party.
Tickets are available now. 
A$AP Mob (Rocky, Ferg & Twelvyy) and Key! swung through The Late Show with Stephen Colbert last night featuring a big asylum style stage set and complimentary straight jackets for the crowd.